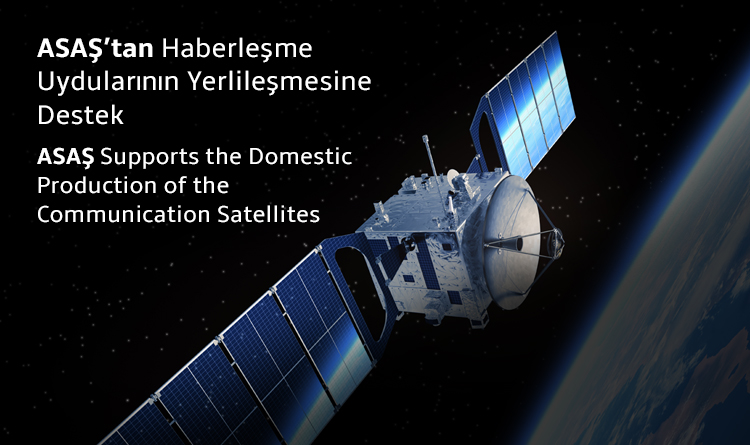 ASAŞ Made A New Breakthrough With The Design And Production Of Axial Corrugated Aluminium Heat Pipe For The Communication Satellites In Turkey
01.01.2017
ASAŞ, which is proud to have the first R&D Center in the sector with its 5 state-of-the-art production facilities in Akyazı, Sakarya region, hosted the production process of the first extrusion die and profile to be used in space applications, and made a new breakthrough with its capability of designing and producing heat pipe for domestic space applications.
ASAŞ, which aims to go beyond its limits with its over 2000 employees in its facilities built on a 650.000 sqm area, contributed to the successful implementation of a domestic, niche project for producing axial corrugated die and extrusion in narrow tolerances.
ASAŞ proved the level of its skills by producing an extrusion profile, which is a high technology product, to be used in space applications based on its innovation solutions created to resolve the limitations such as narrow extrusion production parameters in line with the requirements of the project.
The satellite which is planned to be launched in 2019 and which will turn around the globe for 15 times per day, will subject to a heat in the range of -135/+100 degrees. The fluid inside will change its phase with the heat emerging in the ambient and this will ensure high heat change. The heat that emerges during operation will be removed in the direct proportion to the sizes of radiator panels to be used.
As a producer of profiles with critical tonque of 0.3 mm, ASAŞ, introduced die cutting technique and extrusion production capabilities to space applicators. As a result of its successful, result-oriented R&D activities, ASAŞ implemented this project with the target of producing new profile ranges, ensuring the use of its profiles for satellite outside the world and being a producer of axial corrugated heat pipes with narrow tolerances inland and abroad, and was chosen as a solution partner for similar projects in the future. As a result of this project, preliminary study has been initiated for a new joint project with ASAŞ, and the target of the new study is to reduce the critical tonque, which is now 0.3 mm to 0.2 cmm, and to increase the number of grooves from 17 to 20.
ASAŞ believes that the heat pipes which are frequently used in the communication satellites due to its effective heat transport performance provided by the working principles can be produced domestically. ASAŞ will continue to work to meet the heat pipe requirements of all the satellites that will be designed and manufactured in Turkey.